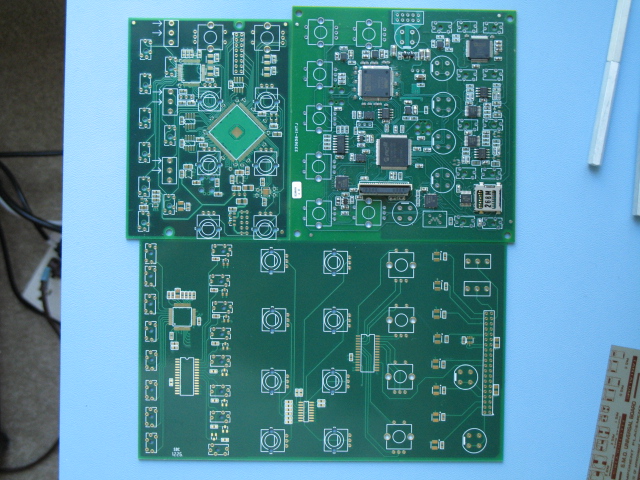 The past few months have been a blur. Who even knows what the boards in the top row are.
The board on the bottom is an input control board for interfacing an $80 DE0-Nano FPGA development board with modular synth controls. It has:
8 analog inputs
8 logic inputs
8 potentiometers
4 endless rotary encoders
8 LEDs
2 pushbuttons
2 toggle switches
Can an FPGA support all that at once? Yes, because FPGAs are great. I'm a little nervous about the analog input support. I am feeding the A/D converter with 5V power from the DE0-Nano, but the 5V regulation on the Nano is questionable. The board on my desk right now measures 4.71V.